things review
things review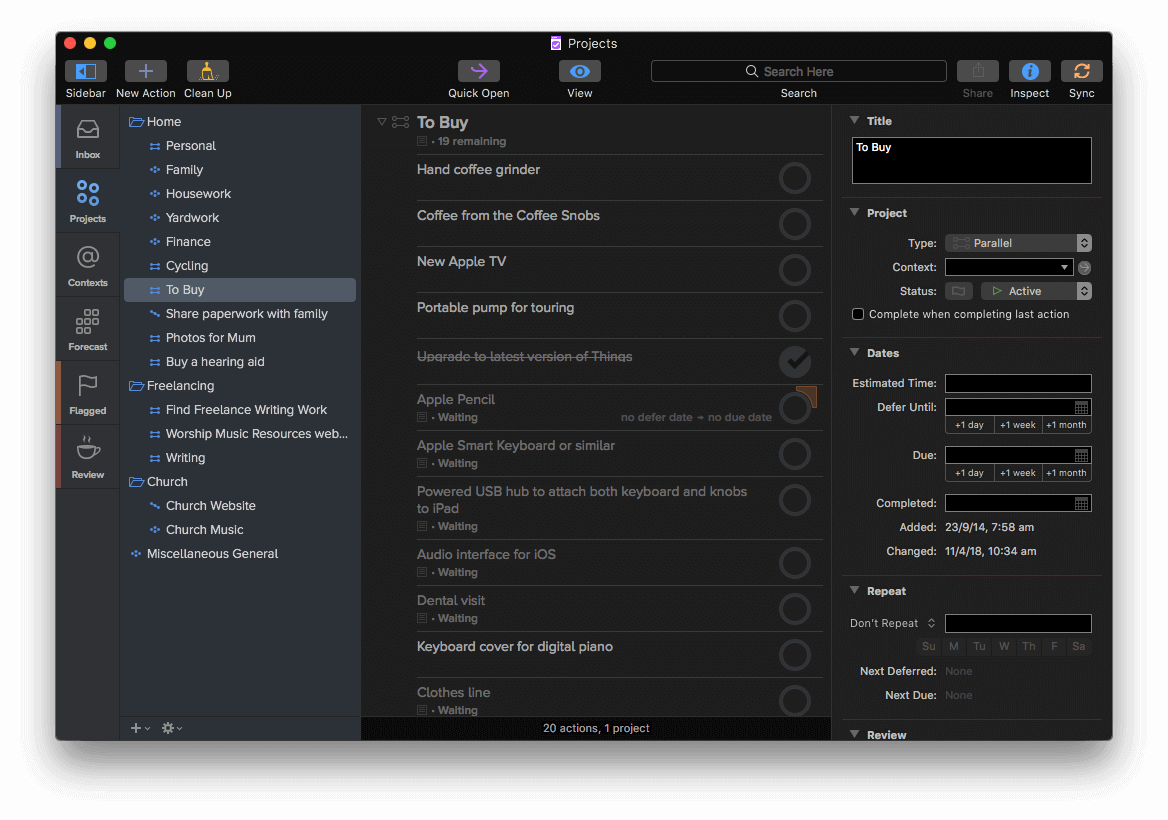 Support: 5/5. The Support page on the Things website contains a quick guide to get the most out of the app, as well as a knowledge base of articles with the categories First Steps, Tips & Tricks, Integrating With Other Apps, Things Cloud and Troubleshooting.
For me, it is most definitely worth it. When Things 3 was released, I could see it offered a better workflow and helpful additional features, and I planned to upgrade. But the high cost prompted me to first re-evaluate whether it was still the best tool for me.

If you want to give your eyes a rest, you can switch Things from its light color scheme to a dark one. It crashed the first time we changed it, but we didn't lose any of our information.
You can get notifications, too. On the desktop macOS app, you go to the notifications center and pick Things from the apps listed there.

To get Things 3, you have to buy the apps. Each app sells separately. There's an app for macOS ($49.99), iPhone and Apple Watch ($9.99), and iPad ($19.99). If you buy the whole set, that's about $80.
Things 3 for Mac has a tidy interface. The apps for iPhone and iPad are largely the same, with the iOS version tucking away extraneous information into screens that you access by swiping left or right, whereas, in the larger format, the same information appears in menus that you can collapse and reveal at will. With a Magic Mouse or Trackpad, that menu can disappear in a flick.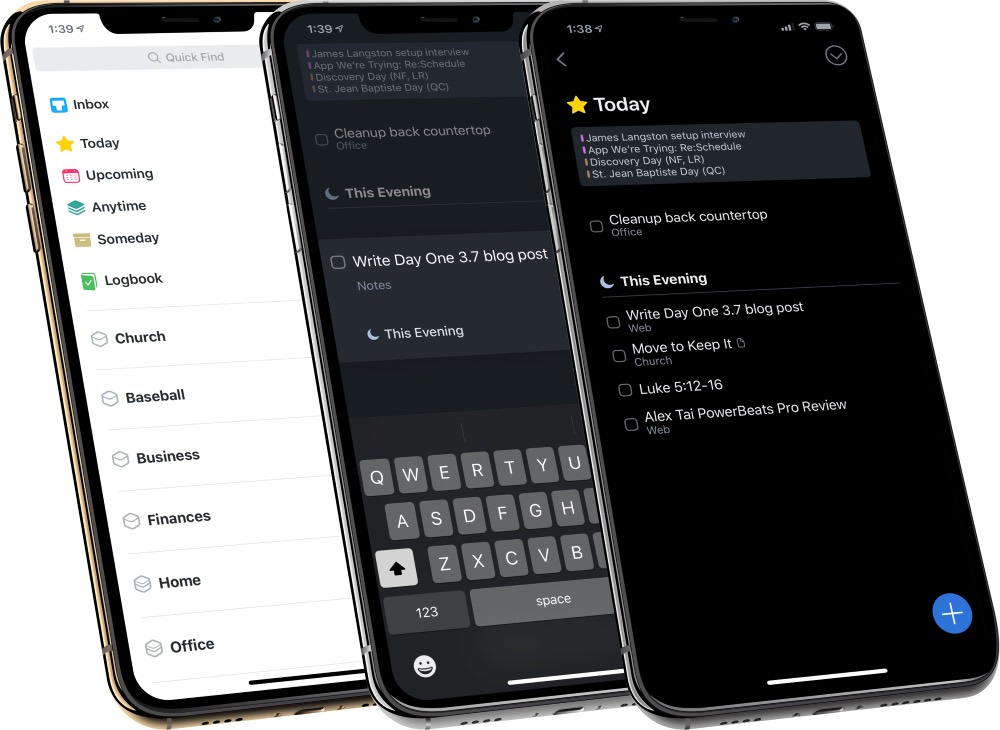 The difference between start dates and due dates and how to use them effectively.
How to set up reminders so you never forget an important task again.
How to use checklists for tasks that require more than one step.
How to configure daily, weekly, monthly, or even annual repeating tasks.
And more…
When I first tried Things 3, something clicked for me. I wrote about it in my initial review:

5. Customize Your Workflow
Use tags to categorize your to-dos or add context. For example, tag places like "Office" or "Home", or tag all your "Errands", or everything you're working on with "Kate". You can easily find everything you've tagged via filtering or search.
1. It stays out of your way.
As you start using Things, you'll quickly notice how seamlessly all the features fit together to give you an uncluttered, focused experience. There are no unnecessary frills. No pointless gimmicks or useless controls. In fact, you'll hardly notice the app – it's just you and your to-dos.
References:
http://www.cloudwards.net/things-review/
http://www.pcmag.com/reviews/things-3
http://thesweetsetup.com/apps/best-personal-gtd-app-suite/
http://apps.apple.com/us/app/things-3/id904237743
http://www.roberthalf.com/blog/management-tips/performance-review-tips-to-usher-in-a-new-era